The Death of Mr. Montague
A role playing card game with life events as improvisational cannon fodder
THE ABSTRACT
The Death of Mr. Montague is a card game designed to foster an environment of bickering, lying, and self-aggrandizing. A silver-tongued player will find themselves at the advantage until their web of lies is unravelled.
After the death of an intriguing upscale gentleman by the name of Maximus Montague, all who tenuously knew him in life gather to claim his inheritance. Using your memory of events you shared with Montague, your objective is to convince a third party that you are deserving of his inheritance. However, Montague's perspective is supplied through his will, with dated accounts of events. Roll with the punches, lie to cover up earlier lies, and you will swindle your way into his inheritence.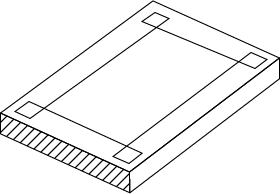 THE GAME
WHAT'S IN THE BOX
1
A deck of character cards used to give players a persona.
2
A deck of will cards used as pieces of inheritance to bicker over.
3
A deck of event cards used to give players past events they shared with Montague.
4
A journal penned by Montague that gives a different perspective on the event cards.
ORDER OF A TURN
2
Everyone draws a new event card.
3
The floor opens up to debate over who has the best claim on that piece of inheritance.
4
Whoever has the best case, wins the will card.
THINGS TO KEEP IN MIND
1
You have a perspective on the past, but Montague also had a perspective. Sometimes they don't match up.
2
Keep your story straight. Your story's credibility is as important as the story itself.
3
There's no difference between a credible story and a story that everyone believes is credible.
THE CARDS
Your perspective on the past.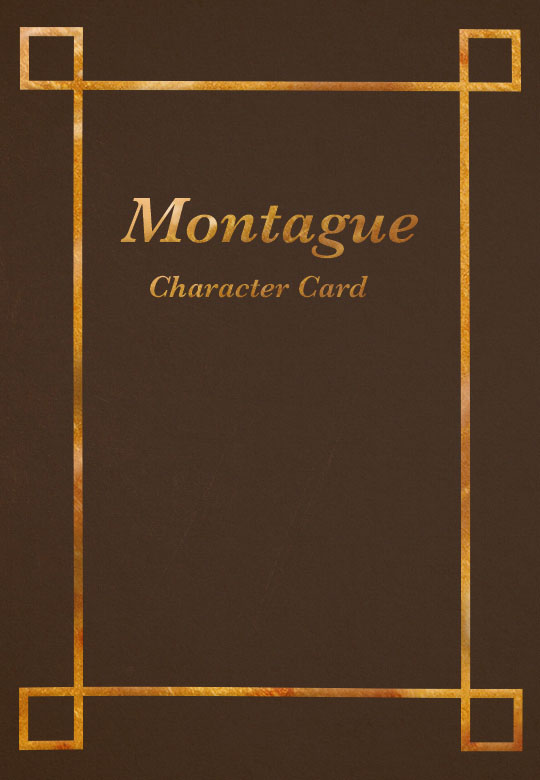 Character Card
Who you are, how you know Montague.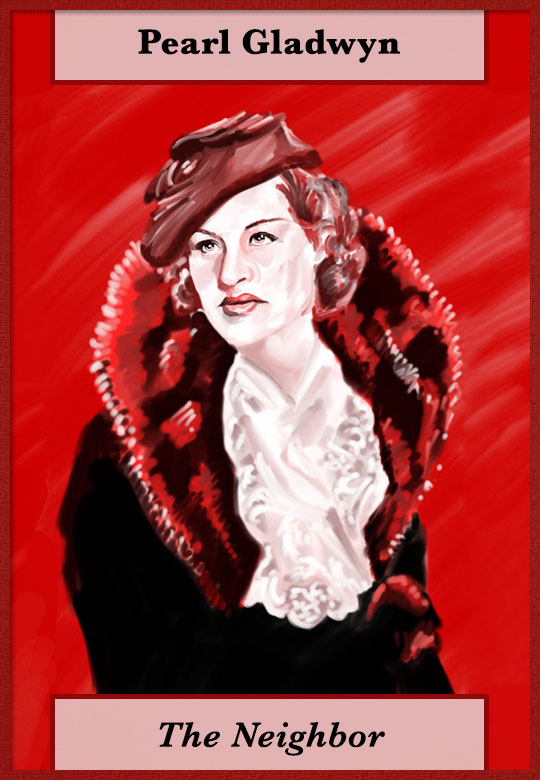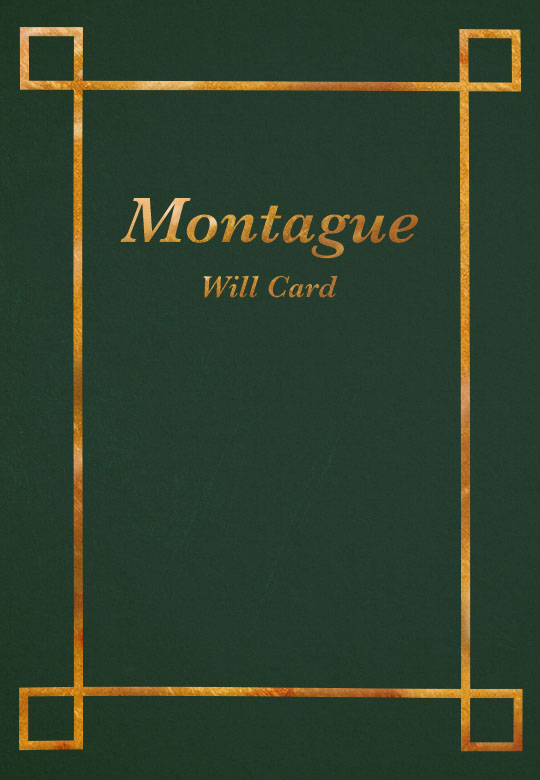 Will Card
A piece of wealth accompanied by an excerpt from Montague's will.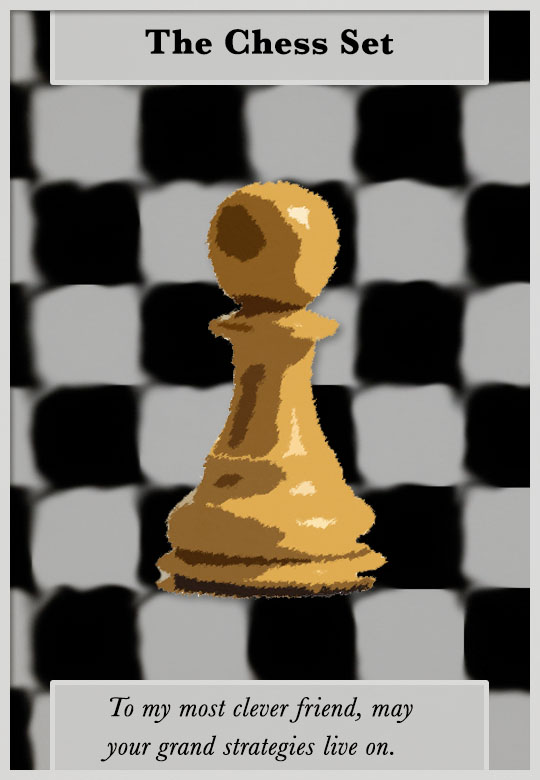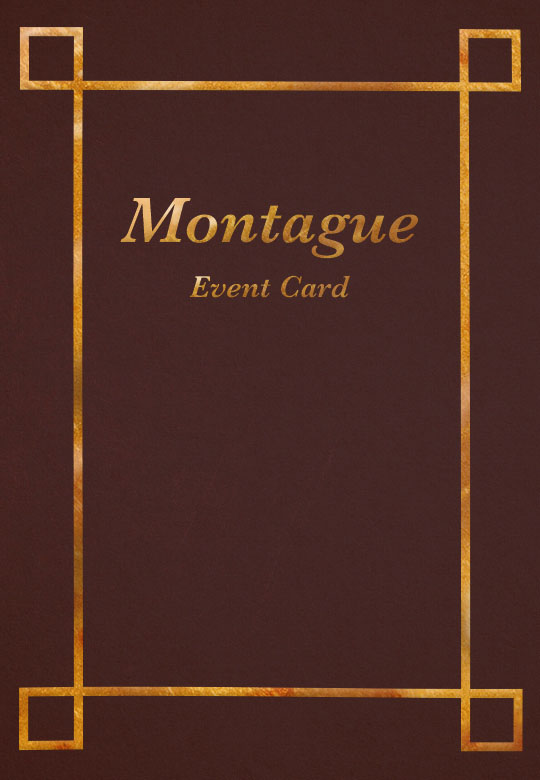 Event Card
A memory of an event you shared with Montague.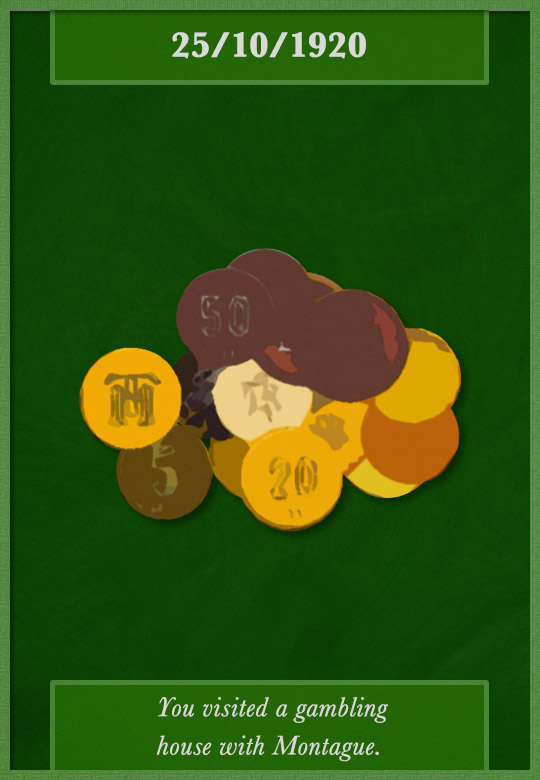 THE JOURNAL
Montague's perspective on the past.
October 25th, 1920
Tonight, REDACTED accompanied me to one of my favorite gambling houses for a night of diversion. They were hesitant to engage in an "uncouth activity", but I appealed to their better nature.
While I was holding my own rather well, REDACTED quickly exhausted their meager investment. As I am of upstanding moral character, I gave them an extra thousand, and their luck began to turn.
As the night progressed, more and more people flocked their way, and I ended up at the bar drinking the most ungodly scotch.
HOW THIS NARRATIVE IS PRESENTED

DON'T SHRINK THE POSSIBILITY SPACE
A narrative is only as strong as the possibility space it creates. The strongest and most personalized story is the one that's weaved in a person's own head. Play to that, and the strength of a story will be multiplied.

LEAVE ROOM FOR EXTRAPOLATION
Give the player enough breadcrumbs, and eventually they'll figure out something on their own. Any connection or discovery that the player makes on their own far outweighs discoveries that are told to the player.

NARRATIVE NODES IN A TIMELINE
Montague presents its story as discrete nodes, all rooted in a common timeline. The game changes by shifting how many of those nodes are revealed to the players on each playthrough.